Summer Holidays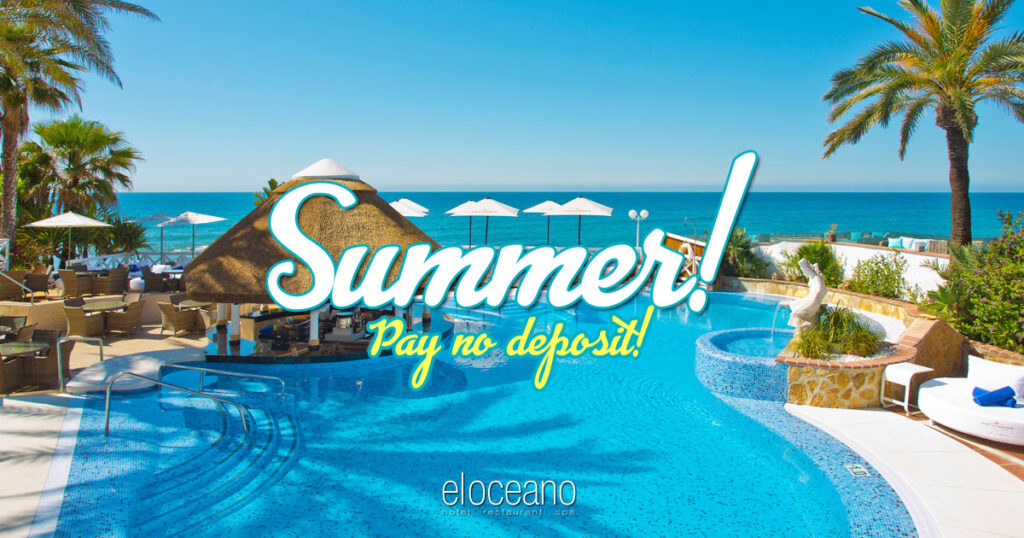 Summer Holidays in Spain.  A hotel client in Spain has various promotional campaigns running for the Summer 2021.  While last year was slow, this year's tourism in Spain is set to bounce back and we're on the case!
Summer Holidays in Spain
This client, a luxury four star hotel and restaurant on Mijas Costa in Spain has been an excellent and very pro-active collaborator for almost fifteen years.
El Oceano is a superb hotel, right on the beachfront on the Costa del Sol.  They have always been innovative and keen to try new ideas as they come along.  We generally focus on maintaining a very well structured website, in four languages, but complement it with frequent and regular Facebook and Instagram promotions, plus MailChimp email campaigns and, of course, considerable Google Ads campaigns.
The Facebook Page has seen astonishing growth in recent years, thanks to a combination of consistent, good quality posts, with integrated links (we call that 'Open Graph') to their website.  This strategy has paid off, again and again.
The restaurant hosts regular live music events and the hotel features a garden terrace with exclusive swimming pool, where regular 'Pool Parties' take place with DJs and live musicians.  These events are always very popular, thanks – at least in part – to the relentless marketing through Facebook and ever increasing numbers of interested guests.  Responses to Facebook promotions are always answered, mostly 'tagging' the responder in each message.  This is the nature of social media marketing.
Their "Pay no deposit" campaign has produced excellent results in a time of uncertainty.
A Long & Trusted Working Relationship
I have been working with El Oceano for years.  We started with a fairly basic site upgrade, but over the years, the site has become a significant organic advertiser.  We'll never truly compete with the likes of booking.com or TripAdvisor (with hundreds of millions of dollars spent on advertising by each, every year), but with long-term goals in mind and a commitment to a comprehensive approach to marketing, we have achieved wonderful results.
Hotel & Guest House Marketing
I've been working with the holiday industry for nearly twenty years and have considerable knowledge of the business and, most importantly, how to market it to the right people.  It isn't an easy market.  Now dominated by the giants of the industry, like Airbnb, booking.com and others, the chances of getting your website on Google's page one of listings gets more difficult each year.
I can give you the best chance possible of targeting the right market for your hotel, B&B or guest house with a comprehensive approach to quality website and consistent promotion techniques.  If you think your online presence isn't sufficient, let's talk.  I can help.
If you'd like to know more about prices, take a look at the Costs page.  Pricing a website isn't easy, there are so many factors to take in to account, but I hope the information will give you a good idea.
Contact me at info@freeassortment.net, call or WhatsApp (+353) 89 488 5089 or complete the quick form below and I'll get back to you!
I look forward to hearing from you!